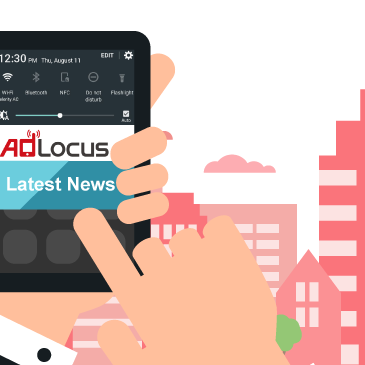 HyXen Technology Co. Ltd and Foxconn Technology Co. Ltd Invest More Than One Million Dollars
Towards Deep Positioning Technology, Mobile Ads and Smart Life!
Today, HyXen Technology Co. Ltd announced the acquisition of more than one million dollars in investment funds from Foxconn Technology Co., Ltd. HyXen will use this increase in capital to continue to expand its research and development department, business and marketing team, improve its technical development capabilities, and actively explore overseas markets.
HyXen Technology Co. Ltd remains one of the leading location-based services companies in the greater Taiwan area. Its long-term R & D operations in position location technology have allows it to accumulate a database numbering more than 2 billion pieces of global positioning information, with a continued increase of more than 50 million pieces of information a month. This expanded growth is based on innovative technologies such as LBS or Location Business Service and Location Behavior Service, both of which have received several patents. HyXen is also currently operating their mobile advertising service, AdLocus, which also offers an authorized mobile locating service which is marketed towards business users. Hyxen is also currently developing a comprehensive social care platform that fulfills its corporate social responsibility.
During its fund raising process, HyXen Technology Co placed a heavy emphasis on acquiring a high quality strategic partner, not just considering the financial aspect. After a lengthy selection and negotiation process, the decision to integrate with Foxconn Technology Co was made final today. This partnership will not only provide a boost to HyXen financially, but HyXen will now also be able to make use of all available Foxconn resources to further develop its existing infrastructure in mobile ads, location services and smart lifestyle.
In recent years, positioning technology and mobile ads have become very popular. Apple, Samsung and Baidu in the past few years have gradually invested millions of dollars in mergers with indoor or outdoor location based company, while in Taiwan and other overseas locations, there have also been many mobile ad companies being invested in or merged/acquired. HyXen Technology, using its proprietary technologies and vast database, is the only company capable of providing both indoor and outdoor location service and also mobile ads, exhibiting enormous growth potential. In the future, HyXen Technology will continue to focus development on a smarter lifestyle and continuing to improve on its networking. After all in the mobile internet era, positioning is one of the most important and most basic functions to have. Once you have complete control of that, you will be able to navigate anywhere.
After numerous years of hard work in the development of world class positioning technologies and acquiring numerous patents, HyXen technologies has verified the feasibility and the untapped explosive growth potential in this sector. After acquiring this investment, HyXen Technologies will continue to strive to become a world class location based software company and will base its development on improving family care, public welfare, disaster prevention and relief services enabling more sustainable living for not only Taiwan, but the entire Earth as well.